Overview
This presentation will identify populations in cardiac rehabilitation that require special considerations as they relate to exercise interventions. Key concepts and evidence-based recommendations will be reviewed.
Objectives
Specifically Describe Why Exercise Training is Important for Heart Failure Patients
Recognize Activity Restrictions That Must be Considered For VAD Patients
Summarize Exercise Prescription Considerations for Pediatric, Heart Failure, Heart Transplant, and VAD Patients.
Faculty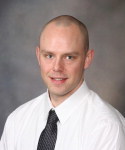 Adam M. Shultz, MS, ACSM-RCEP, NSCA-CSCS
Clinical Exercise Physiologist
Preventive Cardiology and Cardiovascular
Integrated Stress Laboratory
Mayo Clinic, Rochester, MN
Pricing
$30 - Streaming Video